Hi-tech renewal in a strategic location
Pisa18 is located in the Aurora district, close to the Dora River and a short distance from the historic center of Turin. The urban context in which the intervention is inserted is currently the scene of radical transformations that are seeing the conversion of a district historically occupied by industrial buildings and artisan shops in the classic residential sector and in that, in increasing demand, linked to student hospitality.
The factory being renovated is a 2500 sq m property that has been in disuse for manyyears;
consists of the transformation of the office property into a residential building, enhancing its mesh and the previous industrial facade that is not currently recognizable. The design idea is to build mini apartments in the various floors and villas with terrace on the penthouse floor.
To complete the intervention, the best plant solutions and innovative home automation equipment will be included; in the center also the inclusion of greenery with the transformation of the courtyard into an exclusive garden for residents.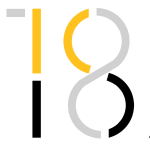 [download_after_email id=6018]