A mixture of history and design in the beating heart of the city
The fraction of a large piece of real estate is located on the second floor of one of the most prestigious buildings in Turin's historic center, a short walk from Piazza San Carlo and via Roma.
The project takes shape on the thin ridge that separates the non-contemporary from the contemporary.
The property, home until 2012 of a renowned English school, becomes the object of interest of Holding 18 Ltd, which identifies in the existing spaces an important potential for transformation into housing units of various sizes and of the highest design quality. The project is entrusted to the Giaquinto Architects studio
Associates who, in the face of careful examination of the state of fact and processing capacity, respecting the structural limitations of the existing artifact redefines the distribution and function of spaces,
imprinting a character of absolute contemporaneity.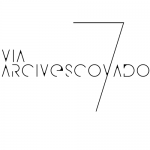 [download_after_email id=6098]